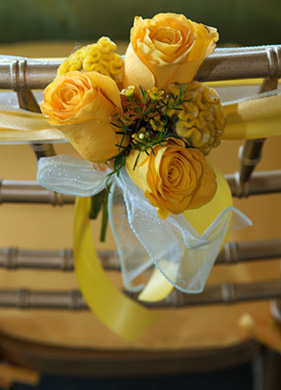 With us you can be assured of:
Exceptional service
Enormous attention to detail
Memorable quality events
Distinctive interpretations of client need


Who is Myrl Suite?
Myrl Suite Inc. was founded on the Monterey Peninsula in 1985 when the company began planning events for luxury resorts such as Pebble Beach Resorts in Pebble Beach, California.
Myrl Suite quickly gained a reputation for working with corporations in organizing conferences and special events.
Whether the client is a large corporation, a medium-size business or an individual celebrating a milestone; Myrl Suite events exude beauty, elegance and flawless execution.
The AT&T Pebble Beach National Pro-Am, The Challenge Tennis Tournament, Christie's Auction, Chrysler Corporation, BusinessWeek, and many others are among the clients of Myrl Suite Inc,