"Christie's is forever indebted to you for your consistently outstanding event -- always breathtaking in the originality and elegance. It is truly a pleasure working with you. You are absolutely the best!"

Elizabeth Edwards, Christie's





"I don't know how you manage to make our program better every time, but somehow you do. It must be the dynamite combination of your creativity, style and efficiency."
Laura Soffey, BusinessWeek




"I am so glad I met you. You have this special gift of making everyone around you feel like a million bucks, including me. I'd love to adopt your outlook on life, you're always so positive, even when you know what is about to hit the fan. Remarkable!
I can't thank you enough for all you did. Monday night was just super. The ladies especially loves their hats and the Beach Club looked so beautiful (and the Qual Lodge looked so ugly). I felt so horrible when you left, but someday, somehow we will see one another again. And it won't be when I have this terrible feeling of being doomed! They did rework the flowers so they came out OK and Mike came oto the rescue with his gold cargers. It wasn't great, but it wasn't a total disaster either. The Pahntom worked beautifully. (Thank God, I would have shot myself if it hadn't). Several ladies even cried. (oh Boy!) All in all the program was a home run.
Jane, Conference & Program Manager, General Electric Company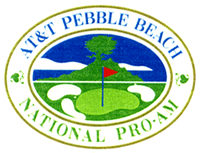 "Just a quick note to tell you what a fabulous job you did at the Corporate Village again this year. Everyone was so pleased, especially me. The new sponsors were quite impressed and the returning sponsors just love working with you.
You continue to amaze me with your creativity, talent and taste! When I put the job in your hands, I never have to think about it again."
Cathy Scherzer, AT&T Tournament Marketing




"The wisdom of working with Myrl Suite & Associates becomes apparent with stellar events of amazing class and distinction. No one does it better than Myrl Suite."

Sheila A. McLenaghan, RJR Nabisco

"This letter will be far too inadequate to express my sincere thanks and appreciation for all you did to make ths guy look like hero. All the comments coming in from the attendees of the recent Pebble Beach Distributor Conference have been extremely positive. Many raved over the decorations both nights at Spanish Bay and, of course, the house tour was a real hit. Even with the weather, Myrl, this conference was the very best ever, and will be held as a measure for future conferences.

You were a marvel to work with and a real inspiration of how things can get done."

Dan Cotter, Cotter & Company



"Thank you for pulling off the 'caper of the decade' in such a short amount of time! The flowers and the trees certainly provided the warmth to dinner dance in that huge tent. The evening was elegant beyond my wildest hopes in great part to you. Thank you."
Jacqueline Melche





"WOW, You are amazing!

I can't thank you enough for all of your help. I did not have to give decorations a second thought. Everything worked out amazingly well. You can really do magic to a plain white tent.

I look forward to next year and many other opportunities to work together in the future. Just think how easy it will be. Don't worry I will come up with some new challenges so it won't be boring."

Jeannie Goldstein, The Challenge

"I'd just like to add my thanks for everything you did to make our Conference so successful. I know very well that you put an extra effort in for us and it was very much appreciated!
I've already received many letters from our guests all highly complimentary about the even so once again many, many thanks. Til next year!"

Evan, Del Monte Foods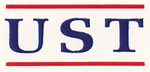 "I thought the couple in the attached photo was the talk of corporate village! What an honor for me to be standing next to someone I so admire – forget Clint Eastwood!!
You are one of a kind, Myrl, and I am truly grateful for the day that you stepped into my life. You are fun, engaging, professional, positive, amazingly talented . . . shall I go on? The list of accolades would be never-ending!

I look forward to seeing you again at the 1997 AT&T. "

Scott B. Weicker, Director, Corporate Development and Events, UST